I have the bestest DT around... but most of all am so happy to call them my friends!
This week we are celebrating
FRIENDSHIP
So, please take the time to tell your friends that you love and appreciate them.
Maybe they already know, but a reminder every now and then is just nice to hear :)).
Check out what your Fresh Brewed Crew created this week
Please remember that we have LOTS of fun going on this month at Freshly Brewed Challenges.
We have our
MONTH LONG PRICE CHALLENGE
going on. You can combine ANY of our regular weekly challenges with this challenge. Enter it for your chance to
win for April HERE
AND we are releasing
NEW RUBBAH THIS WEEKEND!!!
WOOOHOO!!!!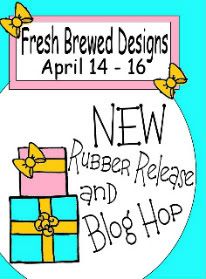 NOW IT'S YOUR TURN!!! Share your
FRIENDSHIP
cards with us!
ADD a ribbon or something TIED and enter our Month long prize challenge!
There's more FUN available to you if you use a FBD DIGI OR STAMP!!! ESPECIALLY if you use it to
enter our challenges
AND our
Birthday Blog Candy Challenge
!!
!
Challenge RULES:
please leave the direct link to your creation below
You can enter up to 5 times and enter as many other challenges as you wish
You do not have to use a FBD image
If you have an FBD image we would love to see it :D